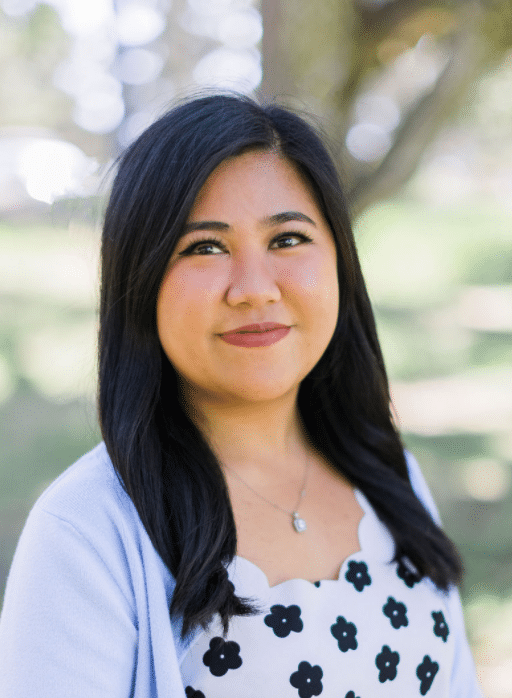 Kim Villalobos Lopez is a Scheduling Assistant at New Heights Ventures. With the collaboration of the scheduling team, she completes a daily puzzle of making our team schedule complete. Her daily routine hinges on constant communication with our skilled coordinators, experienced team of personal care attendants, and our persons served (and their families, too) to ensure that all scheduling demands are met.
Kim joined New Heights Ventures with various office experience, however all her experience had the foundation of helping better the community around her. Kim graduated as high school valedictorian at Cello Jeon Learning Center in the Philippines. She pursued an associate degree in Psychology and in Liberal Arts & Social Sciences at Allan Hancock College where she was a Program Specialist for the California Student Opportunity and Access Program. She then worked as an Applied Behavior Analysis Technician for children with autism.  It's evident that Kim has always had a heart for helping others, which makes her a successful addition to the New Heights Ventures team!
When Kim is not expertly moving around pieces to our schedule, she keeps busy with a selection of hobbies.  She nurtures a creative mind as a musician, singer and photographer. Not to mention, Kim is multilingual, speaking an astonishing 4 languages!  Kim shares her weekends with her husband and their "fur-baby," a 4-year-old Boxer. They are often off traveling, camping, hiking, mountain biking, and just enjoying what nature has to offer.
As a powerful force in the workplace, Kim uses her positive attitude and tireless energy to aid in any way she can and goes beyond assisting any team member. She believes there are limitless possibilities to grow and with her determination, respect, energy, and heart for our field, she embodies our vision for changing the world by focusing on the community in which we serve. "There's no such thing as a small act of kindness. Every act creates a ripple with no logical end."